Now I know you are all thinking I'm whackadoo (most of you probably did already!) but seriously, Heimlich's Chew Chew Train is the best attraction EVER!  Stay with me here and once you watch the video, you will be convinced as well.
You probably know Heimlich best as the chubby, lovable, German caterpillar from A Bug's Life.  He loves to eat (sweets in particular), dance and is just an overall jolly character.  He's always been one of my favorites!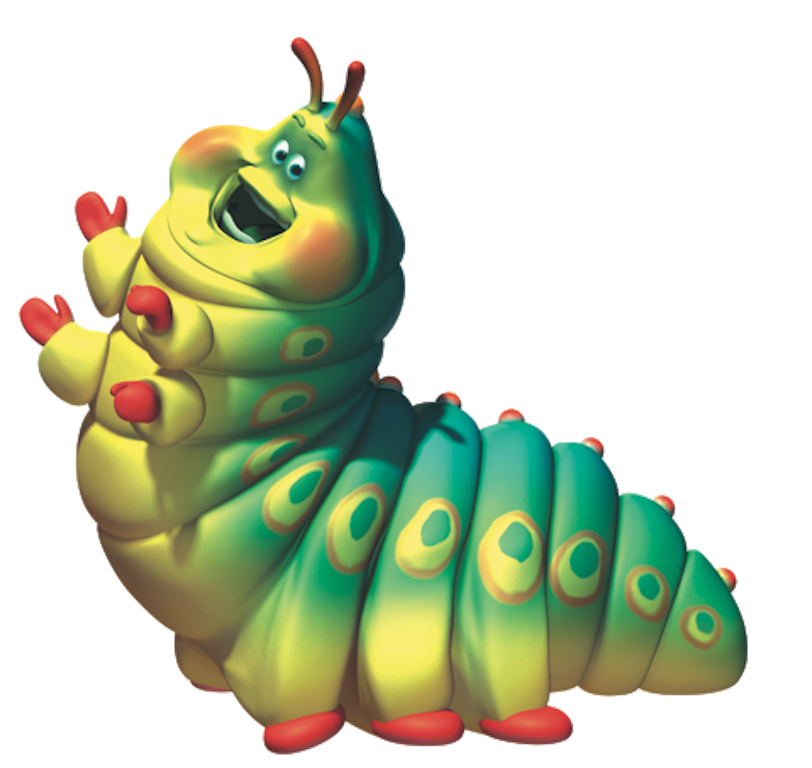 So the fact that he has his own ride is wonderful and it was one of my must do's for my recent trip to Disneyland.  Look how cute he is with the candy corn!
Yes, I know it's a kid's ride, but it's great for adults too!!  Being on this slow moving chew chew train will only make you smile.  Look at that GIANT watermelon you get to chew through…who wouldn't want to eat that?!?
Not convinced?  Take a ride for yourself…try not to laugh…I dare you!

Now didn't that just make you smile from ear to ear??  And if the attraction didn't make you laugh, you had to get a chuckle out of Amanda's hysterics….

What attraction makes you smile and laugh?